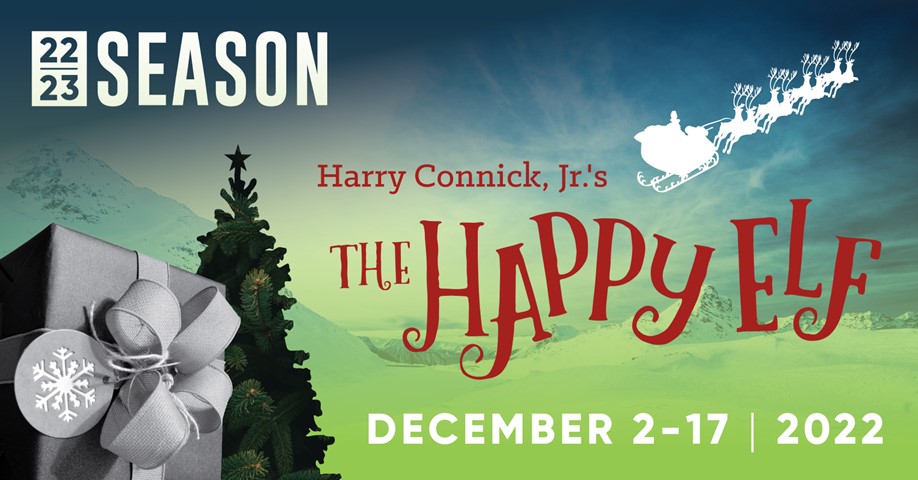 Keystone Theatrics at The Playhouse At Allenberry Announces Auditions for Harry Connick, Jr's The Happy Elf!

Directed by Ryan Boyles
Vocal Direction by Ryan Dean Schoening
Choreography by Kelly Strange
 Show Description
The new musical comedy by the Grammy Award-winning and Tony Award-nominated composer and lyricist, Harry Connick, Jr.'s The Happy Elf tells the tale of Eubie the Elf, a lovable fellow who wants to spread Christmas joy throughout the town of Bluesville. Hoping to introduce a new generation of children to the joys of jazz, Connick has crafted a musical landscape against which Eubie's story unfolds. This festive tale of overcoming adversity, friendship, the power of positivity and believing in yourself is the perfect treat for the whole family!
Audition Requirements
Audition Dates (please attend 1 and arrive at the posted start time):
Monday, September 26 at 6:00 PM
Tuesday, September 27 at 6:00 PM
Callbacks (if needed)
Wednesday, September 28 at 6:00 PM
Please be prepared to:
– Sing 16-20 bars of an upbeat musical theatre song of your choice.
You must sing with our provided accompaniment or with a device you provide.  No a cappella auditions will be allowed.
– You may be asked to sing scales by our accompanist.
– Complete a dance audition, taught by the show choreographer (dress appropriately)
– Read provided selections from the script
– Be prepared to fill out a conflict sheet at auditions (be as specific as possible about conflicts throughout the rehearsal period)
*A virtual audition option is available for those who may be out of the area at the time of auditions. Additional audition times may be scheduled ONLY if you are unable to attend the scheduled auditions. Please contact Keystone Theatrics Staff at casting@keystonetheatrics.com, to schedule an audition at least two weeks in advance if this is the case.*
Rehearsals will begin in October 2022.  Tech week will be from Saturday, November 26 through Thursday, December 1. No absences will be accepted during tech week or performances.
Performances
December 2, 9, 16, 2022 at 7:30 PM
December 3, 10, 17, 2022 at 2:00 PM ​
Please make sure you can fully commit to the rehearsal period and performance schedule before auditioning.  You must be willing to make the show a priority.
Performers Needed
Performers middle school aged and up are welcome to audition. Experienced or first time performers who enjoy singing, dancing, and acting are invited to audition. Unless strictly and specifically mandated from the playwright, all roles are open and available to anyone regardless of race, ethnicity, or body type.
Roles Available
Eubie – The Happy Elf, a "Trainee" in the Toy Department. Eubie is all smiles and songs. That and his lack of self-control is what aggravates Norbert the most and has kept him a trainee for 10 years.
Molly – The mean-girl, diva daughter of the Mayor of Bluesville
Hamm – Sleigh Mechanic, best friends with Eubie and Gilda
Gilda – A Reindeer Veterinarian obsessed with cleanliness, allergic to everything and has a 'crush' on Eubie.
Norbert – Foreman Elf. An angry man, his world is orderly and 'by the book' and he wants to keep it that way. Eubie's nemesis.
Little Norbert – Norbert's assistant and 'mini-me'
Santa – The one and only
Mrs. Claus – Wife of the 'one and only'
Mayor – Mayor of Bluesville and Molly's workaholic Dad.
Gurt – Wife of Mayor of Bluesville and Molly's Mom
Curtis – Molly's minder and personal assistant in Bluesville
Ensemble – Consists of Workers, Townspeople, North Pole-ice Officers, Elves, Elfettes, and Bluesville Citizens