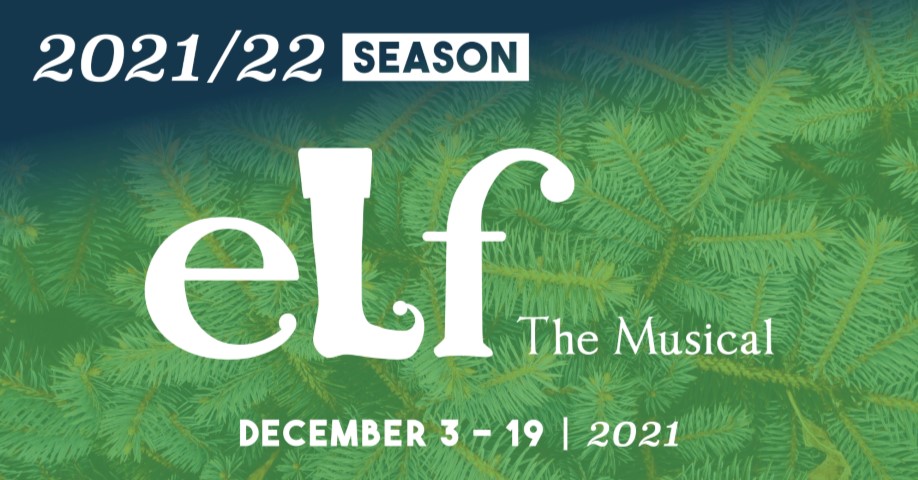 Keystone Theatrics at The Playhouse At Allenberry Announces Auditions for Elf the Musical!

Directed by Dustin C. LeBlanc
Vocal Direction by Mary George
Music Direction by Gregg Mauroni
Choreography by Janel Gleeson
Stage Managed by Carol McDonough
Show Description
Elf The Musical is the hilarious tale of Buddy, a young orphan child who mistakenly crawls into Santa's bag of gifts and is transported back to the North Pole. Unaware that he is actually human, Buddy's enormous size and poor toy-making abilities cause him to face the truth. With Santa's permission, Buddy embarks on a journey to New York City to find his birth father, discover his true identity, and help New York remember the true meaning of Christmas. This modern day Christmas classic is sure to make everyone embrace their inner ELF.
Audition Requirements
*HEALTH AND SAFETY UPDATE* – For the health and safety of our performers, as well as the overall scope and sequence of our health and safety plan, quarantine protocols, and onstage masking plans, the Keystone Theatrics Board of Directors has adopted a policy requiring all eligible performers to be vaccinated and present proof of this at auditions. No exceptions will be made at this time. For specific questions, please feel free to contact our COVID Safety/Compliance Officer.
Audition Dates (please attend 1 and arrive at the posted start time):
Youth auditions for the role of Michael ONLY (Playing age 12-16):
Sunday, October 3, 2021 at 4:00 P.M.
Auditions for all other roles:
Sunday, October 3, 2021 at 6:00 P.M.
Monday, October 4, 2021 at 6:00 P.M.
Callbacks (if needed)
Tuesday, October 5, 2021 at 6:00 P.M.
Please be prepared to:
– Sing 16-20 bars of a musical theatre song of your choice.
You must sing with our provided accompaniment, a CD with NO vocals, or with a device you provide.  No a cappella auditions will be allowed.
– You may be asked to sing scales by our accompanist.
– Complete a dance audition, taught by the show choreographer (dress appropriately)
– Read provided selections from the script
– Be prepared to fill out a conflict sheet at auditions (be as specific as possible about conflicts throughout the rehearsal period)
*Additional audition times may be scheduled ONLY if you are unable to attend the scheduled auditions. Please contact Keystone Theatrics Staff at info@keystonetheatrics.com, to schedule an audition at least two weeks in advance if this is the case.*
Rehearsals will begin the week of October 10, 2021.  Tech week will be from Saturday, November 28 through Thursday, December 3. No absences will be accepted during tech week or performances.
Performances
December 3, 4, 10, 11, 17, 18, 2021 at 7:30 PM
December 4, 5, 11, 12, 18, 19, 2021 at 2:00 PM
Please make sure you can fully commit to the rehearsal period and performance schedule before auditioning.  You must be willing to make the show a priority.
Performers Needed
Performers high school aged and up are welcome to audition. Young men playing ages 12-16 are welcome to audition for Michael. Experienced or first time performers who enjoy singing, dancing, and acting are invited to audition. Unless strictly and specifically mandated from the playwright, all roles are open and available to anyone regardless of race, ethnicity, or body type.
Roles Available
(All playing ages are just a suggestion and will be adjusted to fit the needs of our casting)
Buddy – THIS ROLE HAS ALREADY BEEN CAST
Born a human but raised at the North Pole as a Christmas Elf, Buddy is eager to find his place in the world. He is a child at heart and that child-like curiosity makes him both endearing and gets him into trouble.
Gender: Male
Age: 25 to 35
Vocal range top: C5
Vocal range bottom: Ab2
Jovie
Buddy's girlfriend. She works at Macy's and has a bit of a cynical outlook on life and love because of the men she's dated. She is caught off guard by Buddy's genuinely big heart.
Gender: Female
Age: 25 to 30
Vocal range top: D5
Vocal range bottom: G3
Walter
Buddy's workaholic father. He is a Children's book writer, but lacks any of the childlike spirit that Buddy has. He is selfish, tense, and generally angry with life.
Gender: Male
Age: 55 to 65
Vocal range top: G4
Vocal range bottom: A2
Emily
Walter's wife. Though she is sweet and willing to take him in, she thinks Buddy is crazy at first. Wishes her husband would spend more time with the family.
Gender: Female
Age: 40 to 50
Vocal range top: Eb5
Vocal range bottom: F3
Michael
Buddy's stepbrother who is excited to have a new friend and brother. Unlike his mother, he doesn't take much convincing to have Christmas spirit, but like his mother, he wishes his father would spend more time with the family.
Gender: Male
Age: 12 to 16
Vocal range top: G5
Vocal range bottom: F3
Deb
Walter's secretary. Takes an instant liking to Buddy simply for the novelty of it. Though she aims to please and is a bit of a suck-up, she feels under appreciated.
Gender: Female
Age: 25 to 55
Vocal range top: Eb5
Vocal range bottom: D4
Manager
A heavy-set manager at Macy's. He is a good, friendly guy just trying to do his job and get by.
Gender: Male
Age: 35 to 40
Vocal range top: F#4
Vocal range bottom: B2
Greenway
Walter's boss. He is what Walter will become if he continues down the path he is on. A tyrannical, workaholic who cares nothing about the people around him or who work for him.
Gender: Male
Age: 55 to 65
Santa
Just another workingman. Loves his job and Christmas, but also likes to kick-back and watch the game when a rare opportunity arises. A natural storyteller.
Gender: Male
Age: 65 to 80
Vocal range top: E4
Vocal range bottom: A2
Chadwick
One of Walter's right-hand men. He is desperate to keep his job, and perhaps the dumber of the two.
Gender: Male
Age: 40 to 50
Matthews
One of Walter's right-hand men. He is desperate to keep his job and is the schemer of the two.
Gender: Male
Age: 35 to 40
Ensemble
Mrs. Claus, Elves, Charlie, Shwanda, Mr. Narwhal, Teenager, Employees, Security Guard 1&2, Customer 1&2, Saleswoman, Store Elf 1&2, Fake Santa 1&2&3, Boy, Mother, Policeman 1&2, Sarah, Jim, Vendor, Waitress, Charlotte, Man, Woman