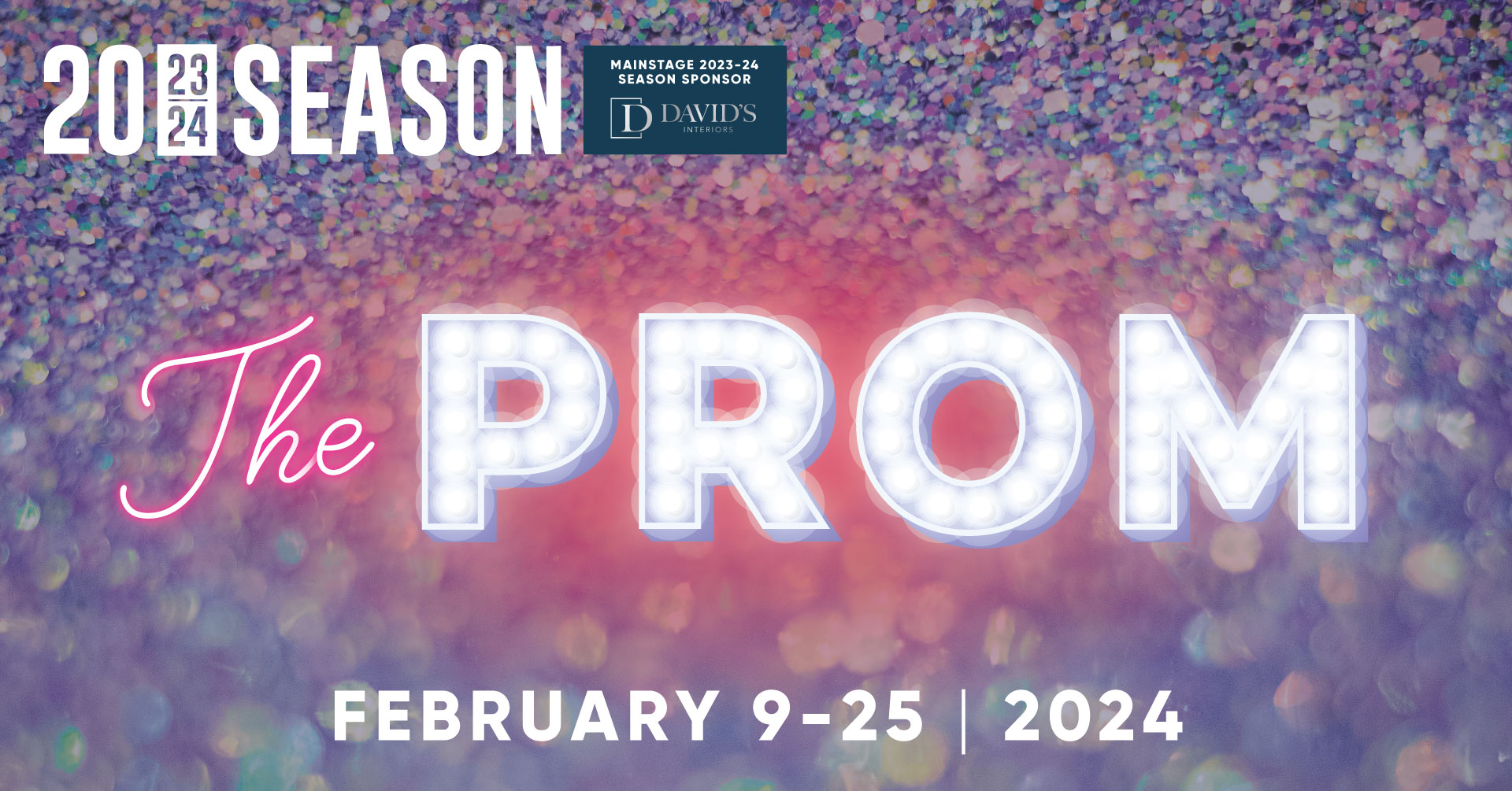 Keystone Theatrics at The Playhouse At Allenberry Announces Auditions for The Prom!

Directed by Kwyn Caldwell
Choreography by Brady Bennett
Vocal Direction by Aaron Ayala
Music Direction by Ryan Dean Schoening
Stage Managed by Rowan Young
Assistant Directed by Joseph Kemprowski
Show Description
Four eccentric Broadway stars are in desperate need of a new stage. So, when they hear that trouble is brewing around a small-town prom, they know that it's time to put a spotlight on the issue…and themselves. The town's parents want to keep the high school dance on the straight and narrow—but when one student just wants to bring her girlfriend to prom, the entire town has a date with destiny. On a mission to transform lives, Broadway's brassiest join forces with a courageous girl to kick-ball-change the world. Winner of the Drama Desk Award for Best Musical and a hit Netflix film, everyone's invited to the joyous Broadway hit that New York Magazine calls "smart and big-hearted" and The New York Times declares "makes you believe in musical comedy again!"
Audition Requirements
Audition Dates (please attend 1 and arrive at the posted start time):
Monday, December 4 at 6:00 PM
Tuesday, December 5 at 6:00 PM
Callbacks (if needed)
Wednesday, December 6 at 6:00 PM
Please be prepared to:
– Sing 16-32 bars of a musical theatre song of your choice.
You must sing with our provided accompaniment or with a device you provide.  No a cappella auditions will be allowed.
– You may be asked to sing scales by our accompanist.
– Complete a dance audition, taught by the show choreographer (dress appropriately)
– Read provided selections from the script
– Be prepared to fill out a conflict sheet at auditions (be as specific as possible about conflicts throughout the rehearsal period)
*A virtual audition option is available for those who may be out of the area at the time of auditions. Additional audition times may be scheduled ONLY if you are unable to attend the scheduled auditions. Please contact Keystone Theatrics Staff at casting@keystonetheatrics.com, to schedule an audition at least two weeks in advance if this is the case.*
Rehearsals will begin in December 2023.  Tech week will be from Saturday, February 3 through Thursday, February 8. No absences will be accepted during tech week or performances.
Performances
February 9, 10, 16, 17, 23, 24, 2024 at 7:30 PM
February 11, 18, 24, 25, 2024 at 2:00 PM​
Please make sure you can fully commit to the rehearsal period and performance schedule before auditioning.  You must be willing to make the show a priority.
Performers Needed
Performers high school aged and up are welcome to audition. Experienced or first-time performers who enjoy singing, dancing, and acting are invited to audition. Unless strictly and specifically mandated from the playwright, all roles are open and available to anyone regardless of race, ethnicity, or body type.
Roles Available (all ages listed are suggested playing ages and will be adjusted to fit the needs of our casting):
Emma Nolan
Teenager in Indiana. A reluctant poster child for LGBT youth. Very smart.
Suggested Playing Age: 17-20
Vocal range top: D5
Vocal range bottom: G3
Dee Dee Allen
Broadway diva. A huge ego to match her huge talent. Hilariously self-involved but yearns to do something good for someone other than herself.
Suggested Playing Age: 40-60
Vocal range top: C5
Vocal range bottom: F#3/Gb3
Barry Glickman
Flamboyant Broadway star. Completely politically incorrect and doesn't know it. Longs to give Emma the prom he was unable to have as a teen.
Suggested Playing Age: 40-50
Vocal range top: F#4/Gb4
Vocal range bottom: B2
Alyssa Greene
A cheerleader and top student. Secretly Emma's girlfriend. Faces constant pressure from her mother and friends.
Suggested Playing Age: 17-20
Vocal range top: D5
Vocal range bottom: G#3/Ab3
Tom Hawkins
The straightlaced school principal. An ally to Emma and a long-time fan of Dee Dee.
Suggested Playing Age: 40-60
Vocal range top: C4
Vocal range bottom: G2
Angie Dickinson
An ensemble member in the Broadway production of Chicago. Jaded Fosse girl with a heart of gold.
Suggested Playing Age: 40-50
Vocal range top: C5
Vocal range bottom: G#3/Ab3
Trent Oliver
Pretentious Juilliard graduate recently cast in the non-Equity tour of Godspell. Loves to hear himself speak.
Suggested Playing Age: 40-50
Vocal range top: G4
Vocal range bottom: D3
Mrs. Greene
Alyssa's intimidating, conservative, but ultimately loving mother. The head of the PTA.
Suggested Playing Age: 40-50
Vocal range top: C5
Vocal range bottom: G#3/Ab3
Sheldon Saperstein
A charismatic press agent.
Suggested Playing Age: 40-60
Vocal range top: F5
Vocal range bottom: C4
Ensemble
Opening Night Party Attendees, Reporters, High School Students, PTA Members, Motel Clerk, Cast of the Non-Equity Tour of Godspell, Mrs. Green's Friend, LGBT Students. Strong singer/dancers.
Age: 14 – 60