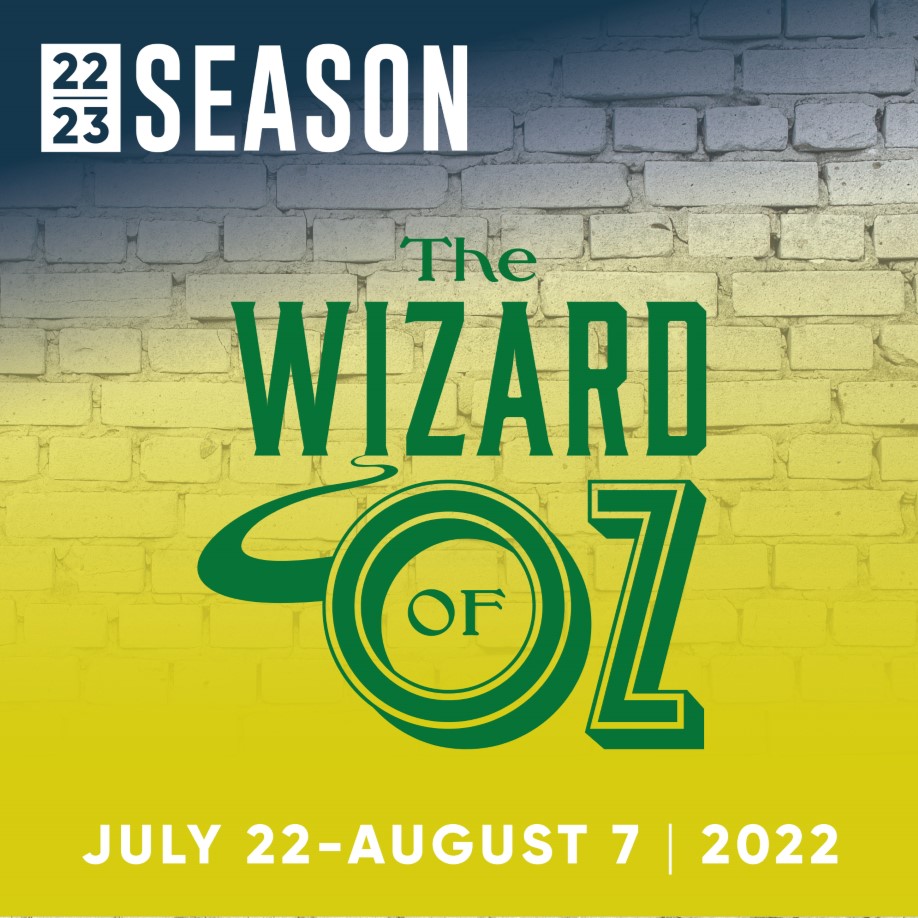 July 22, 23, 29, 30, August 5, 6, 2022 at 7:30 PM
July 23, 24, 30, 31, August 6, 7, 2022 at 2:00 PM
There truly is no place like home as the greatest family musical of all time, the wonderful Wizard of Oz, twists its way to the Playhouse at Allenberry! The entire family will be captivated as they travel down the Yellow Brick Road and beyond with Dorothy, Toto, and their friends the Cowardly Lion, Tin Man, and Scarecrow. A spectacular celebration of the iconic 1939 MGM film, The Wizard of Oz will blow you away from the moment the tornado touches down and transports you to a dazzling Oz, complete with munchkins and flying monkeys. Don't miss the chance to travel Over the Rainbow and experience this national treasure on stage!
Running Time: 2 hours and 20 minutes including a 15 minute intermission
Suggested Ages Some adult themes, but suitable for all ages
By L. Frank Baum
Music and Lyrics by Harold Arlen and E.Y. Harburg
Background Music by Herbert Stothart
Presented by arrangement with Concord Theatricals on behalf of Tams-Witmark LLC