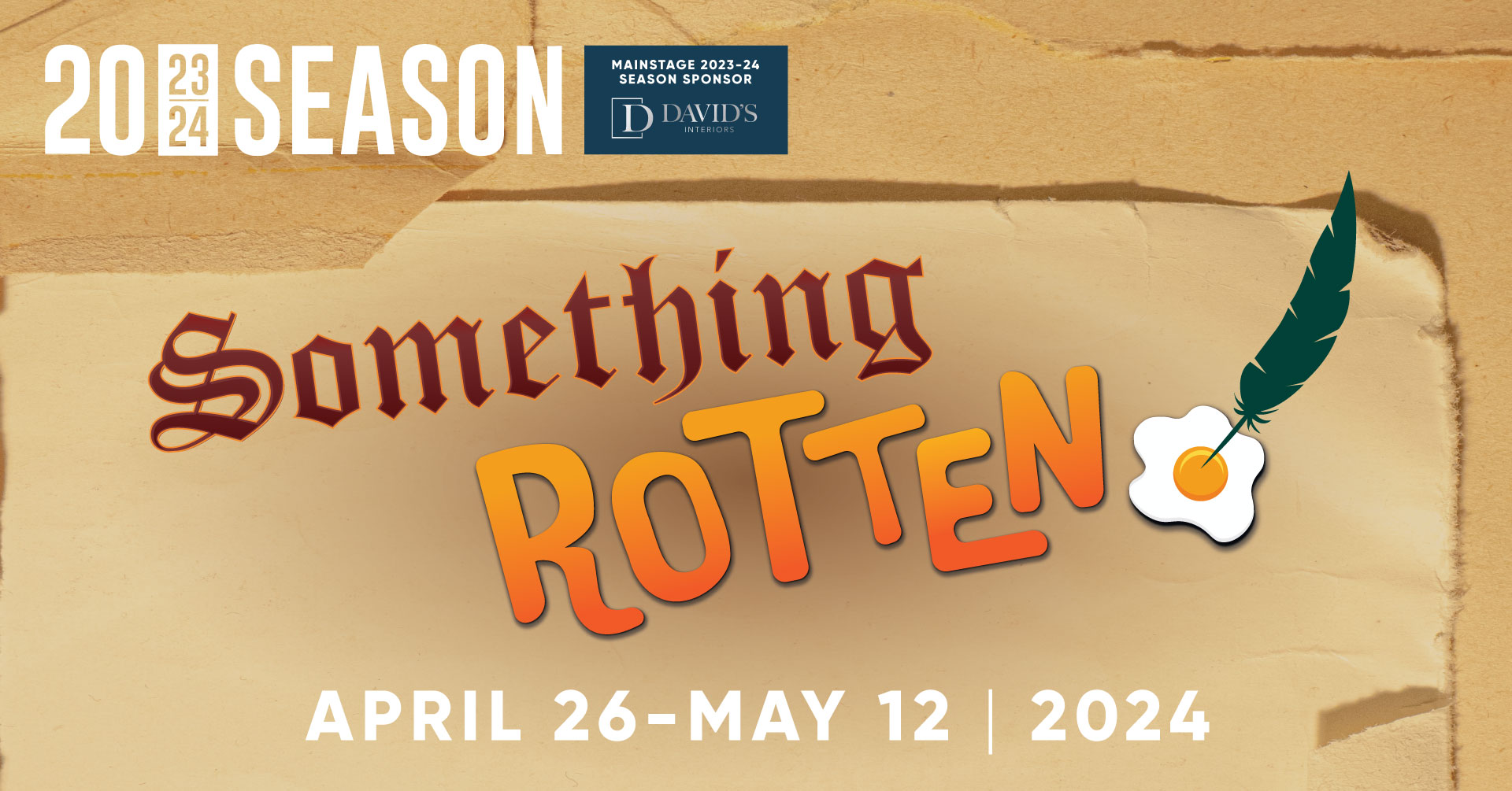 Keystone Theatrics at The Playhouse At Allenberry Announces Auditions for Something Rotten!

Directed by Jeremy Slagle
Choreography by Donna Lynch
Vocal Direction by Amanda Nowell
Music Direction by Brandon Bitner

Show Description
Welcome to the Renaissance! Set in the 1590s, brothers Nick and Nigel Bottom are desperate to write a hit play but are stuck in the shadow of that Renaissance rock star known as "The Bard." When a local soothsayer foretells that the future of theatre involves singing, dancing, and acting at the same time, Nick and Nigel set out to write the world's very first musical. But amidst the scandalous excitement of opening night, the Bottom Brothers realize that reaching the top means being true to thine own self, and all that jazz.
Audition Requirements
Audition Dates (please attend 1 and arrive at the posted start time):
Sunday, January 21 at 6:00 PM
Monday, January 22 at 6:00 PM
Callbacks (if needed):
Tuesday, January 23 at 6:00 PM
Please be prepared to:
– Sing 16-32 bars of a musical theatre song of your choice.
You must sing with our provided accompaniment or with a device you provide.  No a cappella auditions will be allowed.
– You may be asked to sing scales by our accompanist.
– Complete a dance audition, taught by the show choreographer (dress appropriately)
– Read provided selections from the script
– Be prepared to fill out a conflict sheet at auditions (be as specific as possible about conflicts throughout the rehearsal period)
*A virtual audition option is available for those who may be out of the area at the time of auditions. Additional audition times may be scheduled ONLY if you are unable to attend the scheduled auditions. Please contact Keystone Theatrics Staff at casting@keystonetheatrics.com, to schedule an audition at least two weeks in advance if this is the case.*
Rehearsals will begin in early to mid-February.  Tech week will be from Saturday, April 20 through Thursday, April 25, 2023. No absences will be accepted during tech week or performances.
Performances
April 26, 27, May 3, 4, 10, 11, 2024 at 7:30 PM
April 28, May 5, 11, 12, 2024 at 2:00 PM
Please make sure you can fully commit to the rehearsal period and performance schedule before auditioning.  You must be willing to make the show a priority.
Performers Needed
Performers high school aged and up are welcome to audition. Experienced or first-time performers who enjoy singing, dancing, and acting are invited to audition. Unless strictly and specifically mandated from the playwright, all roles are open and available to anyone regardless of race, ethnicity, or body type.
Roles Available (all ages listed are suggested playing ages and will be adjusted to fit the needs of our casting):
Shakespeare
The Bard. Over the top with a huge ego.
Suggested Playing Age: 25 to 40
Vocal range top: Ab4
Vocal range bottom: Ab2
Nick Bottom
A struggling writer who cannot stand Shakespeare. Nigel's older brother.
Suggested Playing Age: 25 to 40
Vocal range top: G4
Vocal range bottom: A2
Nigel Bottom
Nick's sweet younger brother. A struggling writer who falls in love with Portia, a Puritan.
Age: 25 to 40
Vocal range top: A4
Vocal range bottom: Eb3
Bea
Nick's wife. She loves Nick despite his past lack of success. She dresses up like a man to prove she can be an actor.
Age: 25 to 40
Vocal range top: D5
Vocal range bottom: D3
Portia
A Puritan woman who loves poetry, theater, and ultimately Nigel.
Age: 20 to 35
Vocal range top: F#5
Vocal range bottom: G3
Nostradamus
Age: 35 to 55
Brother Jeremiah
Portia's father. A Puritan who thinks Nick and Nigel's plays are sinful.
Vocal range top: G4
Vocal range bottom: G3
Ensemble
Roles include: Minstrel, Townspeople, Troupe, Lord Clapham, Shylock, Man Servants, Crowd, Chorus, and more